Let me show you how to have the freedom to do what you want when you want - by teaching you how access real Abundance.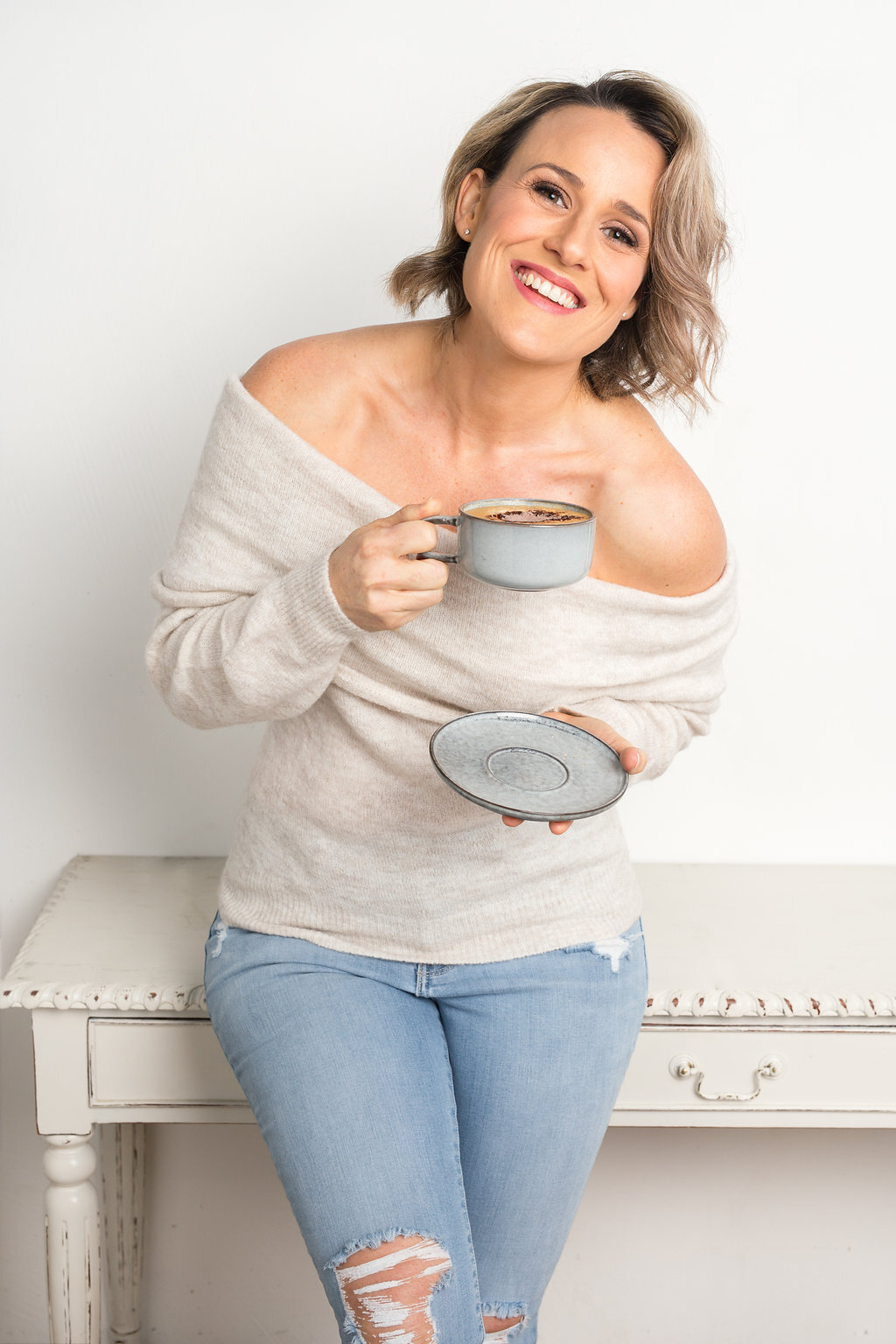 Infinite abundance is available to everyone and if you're not living a life that feels abundant and looks abundant, then there is good reason for it.

So let me ask you are you ……

→ Frustrated you're not living the abundant life you want and deserve?
→ Feeling like manifesting is magical and not for real Mum's like you?
→ Convinced The Universe doesn't want you to be abundant?
→ Confused about how to actually manifest in a real and practical way?
→ Ready to let go of lack and embrace abundance?
→ Needing someone to break it down and make it simple and easy to follow?
Great news! You're in the right place!
When I was first introduced to manifesting over 8 years ago, I found myself confused but hopeful.
Could this possibly be the answer to my prayers?
And whilst I spent the next few years manifesting here and there, I still struggled when it came to money.
Then, a couple of years ago I drew a line in the sand. I couldn't stand all the fear and worry I was experiencing. I was exhausted from the sleepless nights lying awake feeling anxious about whether there would be enough money to pay the bills.
Does this sound like you?
So, instead of going out and find a job or creating another business to generate more money I made a different decision. I decided to go within.
I made a life-changing decision to stop trying to change my circumstances and start changing my relationship with money instead.
That decision paid off.
I invested countless hours, 10's of thousands of dollars and lots of tears unlearning what I had been taught about money. And miraculously, my circumstances began to change and the flood gates of money lifted.
Abundance has the ability to change your life forever.
I'm here to show you that your dreams are waiting for you. And over the next 5 days you'll unlearn your destructive money habits and open up to a world of abundant possibility.
→ Unlock the secrets to money
→ Finally understand how to attract abundance
→ Gain clarity on why you're repelling money
→ Make manifesting money real and simple
→ Unleash your true manifesting power
Then ABUNDANCE is made for you!
Abundance is a 5 Part Simple Video Series designed to demystify money manifesting and making it simple, easy and possible for you to create a new abundant reality for you and your family.
Normally priced at $130
Your investment is fully backed by my 14-Day Money-Back GUARANTEE!
I don't want unhappy abundance or unhappy students. If this is not the simplest and easiest money manifesting introduction program you've ever taken, if you're not satisfied with the quality of the content or this program, simply email Jemma (hello@themanifestingmums.com) within 14 days of your purchase, requesting a full and immediate refund.

No questions asked!
Gemma Benad (The Manifesting Mum)
who is the manifesting mum?
I'm Gemma Benad and I'm the founder and creator of The Manifesting Mums and the host of The Manifesting Mum Podcast.

I've been studying manifesting for over 8 years. It's my sole intention to take the magic and mysticism out of manifesting and bring information to you in real, simple and practical ways so that manifesting feels like something you can use in your life every single day.

You're a born manifestor and you've got a gift that's ready to be used.
Unlike what most Mum's believe, anything is possible and your dream life wants you just as much as you want it. It's simply a matter of letting go of what you know and opening up to the possibility that everything is coming together for you. Truthfully, you're destined to thrive!
ABUNDANCE is going to completely overhaul the way you think about manifesting and money.
See you on the inside
Gemma
xx
→ 5 x 10 minute videos delivered to you daily to radically change how you think, feel, act and attract money.
→ Journal prompts to support you to understand your relationship with money and change it.
→ Practical and simple manifesting lessons that you can apply straight away.
→ Plus a BONUS Abundance Meditation to open up to a greater flow of money in your life (available when you upgrade your transformation.)
→ LIFETIME access to all content and upgrades.
GETTING STARTED ON LIVING YOUR ABUNDANT LIFE TODAY IS AS EASY AS 1… 2…. 3….
Click The Button Below To Access ABUNDANCE.